Our mission
We believe that de-centralized energy production with renewable energy sources is the key to a clean, reliable, and sustainable energy supply. For us, combining economy, ecology and technological progress is part of the success in the development of competitive decentralized solutions. As experts in energy networks and optimization strategies, we help our customers to select the most suitable design and operation patterns for decentralized supply systems and energy-intensive industrial loads.
Meet the team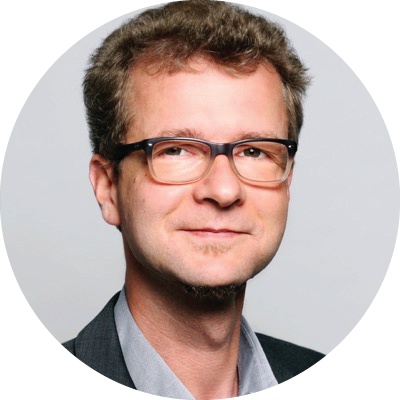 Christian Wiezorek
Head of R&D
Christian is responsible for the development of the modeling and optimization software of energenious. He also takes responsibility for the commercial controlling. Christian has a background in natural sciences. Due to his training as a master carpenter and independent joiner, he also has relevant business management and commercial knowledge. As a research associate at the SENSE group of Technische Universität Berlin, he is responsible for the implementation of European projects concerned with integration of renewable energies and sectoral coupling.
Marco Giangreco
Business Developer
Marco is responsible for customer relations and business development at energenious. In this role, he also supports the strategic planning and internal processes. Marco is a trained mechanical design engineer and has worked in several cross-cultural environments in Europe and Mexico. With his affinity for business literature and his experience in the automotive industry he contributes to a lean and agile working environment, involving the customer in the team.
Daniele Berardo
Product Manager
Daniele is responsible for the agile software development at energenious. He is currently a student of electrical power engineering at Technische Universität Berlin. In his previous work Daniele has been deeply involved in the topics of automation and optimization of smart grids at research institutions such as Fraunhofer ISE, DFKI and DAI Laboratory. Daniele has just completed his Master's thesis and will graduate in the coming months.
Zubair Aslam
Project Manager
Zubair is responsible for data architecture development and data management at energenious. He also takes care of user administration. Zubair has a bachelor's degree in mechanical engineering from Pakistan and master's degree in power engineering from TU Munich. He has worked in various positions in Pakistan and Europe. With his working experience and knowledge in system design and product management in the energy sector he contributes to the integration of sustainable and renewable energy systems. He has also worked in solar energy market intelligence at SolarPower Europe and laid the foundation for Global Market Outlook Report (GMO 2018).
Our Partners